Creative Football Food Ideas to WOW your Crowd
If you're looking for some creative football food ideas for your next game day gathering, I've compiled our favorite 29+ recipes. All of these game day favorites are easy to make and guaranteed to win over your audience.
Spicy Italian Sausage Dip
Spicy Italian Sausage Dip is so easy to make for football parties, game nights, cookouts, or any gathering with family and friends. This dip is warm, cheesy, and creamy with tangy kicks of heat from the banana peppers.
My favorite part about this sausage dip is that it only needs 10 minutes of prep work. Plus it's so easy to make the day ahead, which is really ideal if you have a big menu or busy schedule. Serve this delicious cozy dip with tortilla chips or my favorite, garlic buttered toasted baguette slices.
GET RECIPE
Fried Chicken Street Corn Taco
Fried Chicken Street Corn Tacos with bacon and a creamy jalapeño lime ranch. These fried chicken tacos are dripping in flavors that will overwhelm you! Not only is the chicken perfectly seasoned and crunchy, the street corn is crunchy and so addictive. Then you add the creamy, spicy, tangy sauce on top – you'll be in an absolute heaven!
GET RECIPE
Chicken Egg Rolls
Super flavorful egg rolls stuffed with flavorful crunchy veggies and tender chicken that are deep fried to perfection. Paired with super tangy homemade sweet and sour sauce. We often enjoyed this at Christmas as my family had the tradition of preparing an asian feast every Christmas Eve.
GET RECIPE
Jalapeño Popper Pigs in a Blanket
Jalapeño popper pigs in a blanket combine the classic jalapeno popper appetizer recipe and little smokies in a delicious and spicy snack perfect for parties, potlucks, family gatherings, and, of course, game day!
GET RECIPE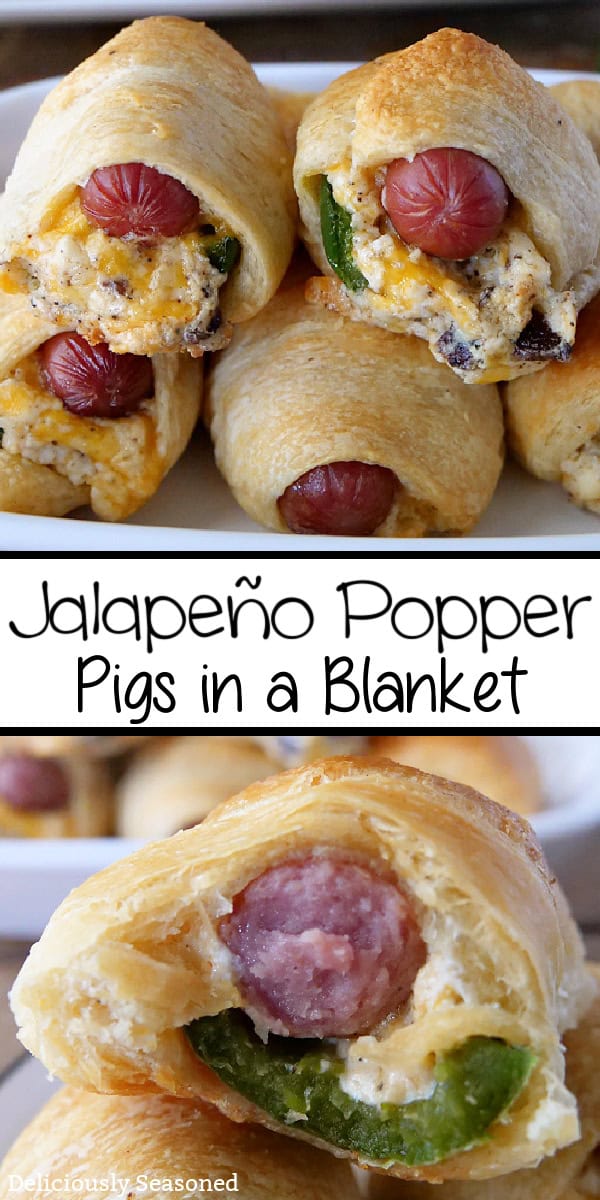 Garlic Parmesan Chicken Skewers
Looking to steal the spotlight at your next game day gathering? These garlic parmesan chicken skewers are the perfect party appetizer or equally amazing for an easy weekday dinner and they're bound to be one of the best chicken dishes you've ever had! Basted throughout the cooking process, these garlic parmesan chicken skewers are so tender they just fall right off the skewers.
GET RECIPE
Homemade Soft Pretzel Bites
These little pretzel bites are fun to make at home and are great for parties and game day!
GET RECIPE
Alabama White BBQ Chicken Sliders
Looking for a delicious and easy slider to serve at your next gathering that's different from the norm? These Alabama White Chicken Sliders are perfectly seasoned and smothered in a zingy white barbecue sauce, then topped with pickles and shredded lettuce.
GET RECIPE
Cowboy Butter Steak Sliders
Looking for an impressive slider to make for your friends and family on the grill for Football Sunday? These Cowboy Butter Steak Sliders are the perfect choice, the cowboy butter is full of deliciously fresh flavors like lemon juice and zest, fresh parsley, thyme, chives, and garlic with a kick of heat. Once you try this cowboy butter, I assure you will want to smother it over everything you make! 🙂
GET RECIPE
Reese's Peanut Butter Fluff
Reese's Peanut Butter Fluff is an easy and delicious dip or dessert that can be made in just 5 minutes and is perfect for family gatherings, BBQs or game day. Serve with fresh fruit or go all in with chocolate graham crackers and peanut butter cookies as dippers. You can't go wrong either way.
GET RECIPE
Meat Lover's Pizza Dip
Layers of spicy Italian sausage, cupping pepperoni, fresh mozzarella and ricotta make this desconstructed pizza dip a crowd favorite at your next football party.
GET RECIPE
Easy, filling and perfect for parties these Sausage Rolls are savory, meaty and full of just the right amount of spices that they are a hit among party guests!
GET RECIPE
Chuy's Copycat Creamy Jalapeno
Move over salsa, queso, and guac. Creamy Jalapeno is all you are ever going to need with your chips and margs. This stuff is SO addictively good, get ready to be uncomfortably full from the shameful amount of creamy jalapeno and chips you'll consume – no joke! This is the BEST Chuy's Creamy Jalapeno copycat recipe and it is one to keep in your recipe arsenal.
GET RECIPE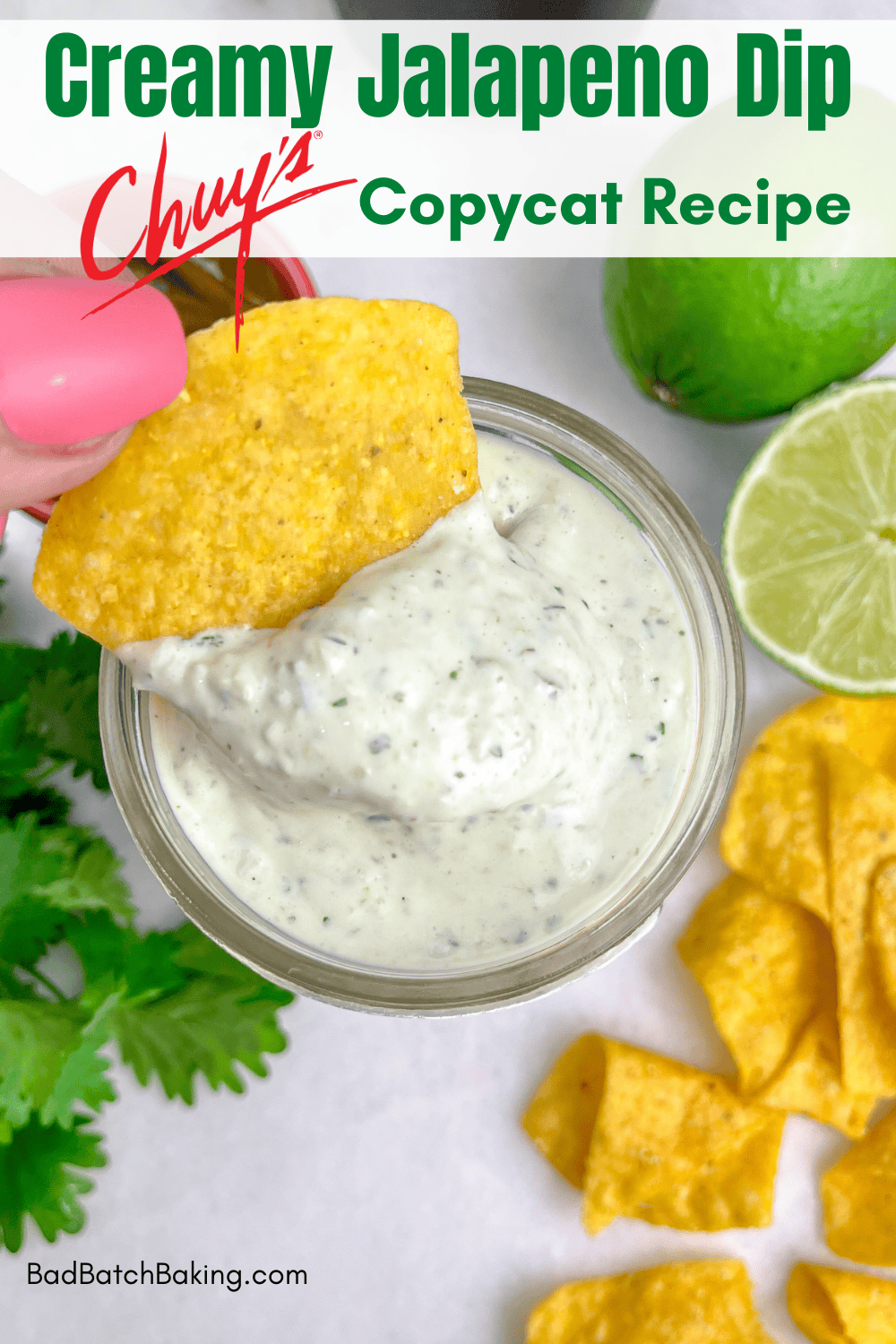 Cheeseburger Tots
Cheeseburger Tots are tater tot bites filled with cheeseburger and topped with a special sauce. An easy tater tot recipe for your upcoming super bowl party!
GET RECIPE
Bacon Wrapped Chicken Bites
We've turned our favorite appetizer – jalapeño poppers – into an indulgent cheesy hot dip loaded with crispy bacon and lots of gooey cheese. It's the perfect balance of creaminess and spice and gives you an excuse to invite company over just to serve this.
GET RECIPE
Honey Mustard Chicken BLT Sliders
These blackened chicken BLT sliders with golden honey mustard are the perfect handheld snack for gatherings, game day parties, cookouts, pool side, you name it! These are a crowd favorite and super easy to make.
It starts with toasted slider buns topped with juicy pan seared blackened chicken. Then they are piled high with bacon, lettuce, tomato and drizzled with honey mustard and mayo. To finish them off, the tops of the buns are smothered in garlic butter.
GET RECIPE
Butterfinger Puppy Chow
This easy puppy chow recipe (muddy buddies recipe) is full of chocolate, peanut butter, and both Butterfinger Fun-Size Candy Bars and Butterfinger Peanut Butter Cup Minis! This easy Butterfinger Puppy Chow (aka Butterfinger Muddy Buddies) is the best party snack around! A perfect fall dessert recipe!
Buffalo Chicken Stuffed French Bread
Mega flavorful Buffalo Chicken Dip-Stuffed French Bread is your favorite creamy, cheesy, decadent dip baked right into the loaf with three cheeses all topped with crispy bacon! Crazy delicious EASY crowd pleasing appetizer perfect for parties or game day! Everyone will be begging you to make this!
GET RECIPE
Caramelized Onion & Bacon Dip
This smoky and creamy caramelized onion and bacon dip will knock you off your feet! It's the perfect dip for your next gathering. Serve it with your favorite potato chips for an appetizer that your friends and family won't be able to stop eating.
GET RECIPE
Mini Deep Dish Pizzas
These Mini Deep Dish Pizzas are smothered in garlic butter and parmesan and they are so easy make. They are super versatile, and great for kids, college students, or just easy football food that'll please even the pickiest eaters.
GET RECIPE
Jalapeño Popper Bites
Easy Jalapeño popper bites are sure to be the hit of your football party! This extra delicious appetizer is creamy, cheesy, spicy, bite-sized and did I mention loaded with bacon??
GET RECIPE
M&M Brownie Batter Dip
M&Ms Brownie Batter Dip is a rich and delicious dessert dip! It starts with boxed brownie mix so it's quick and easy. Dip fresh fruit or graham crackers!
GET RECIPE
Chicken Bacon Ranch Sliders
Blackened chicken is pan grilled to tender juicy perfection then piled high with crisp, smoky bacon, lettuce, tomato and red onion all drizzled in ranch dressing and sandwiched between sweet King's Hawaiian slider buns smothered in garlic parmesan butter.
These chicken bacon ranch sliders are a must for your next game day gathering!
GET RECIPE
Spinach Dip Crescent Bites
Next up for our favorite football food ideas, it's the deliciousness of everybody's favorite dip baked between flaky layers of crescent rolls. It's easy to serve, easy to eat Spinach Dip Crescent Bites. They're just perfect for any party menu.
GET RECIPE
5 Minute Reese's Snack Mix
Fewer things are better that a sweet and salty snack for your football party. 5 Minute Reese's Snack Mix is loaded with pretzels, peanuts, chocolate and peanut butter chips, mini Reese's Peanut Butter Cups and Reese's Pieces!
GET RECIPE
Caramel Apple Dip
Caramel apple dip is a 5-ingredient whipped creamy dessert dip that just takes a few ingredients and couldn't be easier to make. This dip is then smothered in a thick layer of thick decadent caramel sauce and topped off with toffee chunks.
You can serve this dip with seasonal farm fresh apples, graham crackers, or vanilla wafer cookies.
GET RECIPE
Crispy Honey Chili Potatoes
Crispy Honey Chili Potatoes are a super addictive snack – fried chilli potato fingers are tossed in a sesame honey chili sauce that's sweet and spicy and will give you sticky fingers that you'll be licking clean!
GET RECIPE
Brisket Street Corn Tacos
These shredded beef brisket tacos are dripping in flavors that will overwhelm you! Not only is the beef juicy and tender, the street corn is crunchy and so addictive. Then you add the creamy, spicy, tangy sauce on top – you'll be in an absolute heaven!
GET RECIPE
Buffalo Chicken Sliders
These are the perfect snacking sandwich. These tangy and spicy buffalo chicken sliders are the perfect appetizer that will disappear in seconds for your football party.
GET RECIPE
Crispy Rattlesnake Bites
Looking for a football food idea everyone will love? Say less. Rattlesnake Bites Texas Roadhouse Recipe:Ultra crispy on the outside with melty cheese and spicy jalapeños on the inside. One of the best bites you'll ever put in your mouth.
GET RECIPE
Cowboy Velveeta Queso
Get game day ready with this Velveeta Queso is loaded with smooth Velveeta and everything a Cowboy dreams of, including Beef, Beer, Black Beans, and more.
Homemade Nacho Cheese Sauce
Make this easy Nacho Cheese Sauce at home with a variety of cheese options, including Velveeta, cheddar, Monterey Jack, and more. Learn my secret trick that makes this the BEST Nacho Cheese Sauce recipe you'll find. This will surely be one of your family's favorite football foods.
GET RECIPE
Beer Cheese Sloppy Joes
Perhaps one of my favorite football food ideas is this Beer Cheese Sloppy Joe Recipe is a unique twist on a family favorite. A cross between a Sloppy Joe and a Loose Meat Sandwich, the meat is infused with Lager Beer then piled hight on a pretzel bun. The finishing touch is a generous topping of gooey Beer Cheese Sauce! Perfect for family dinner or game day grub.
GET RECIPE
Popeye's Spicy Chicken Sliders
A mini slider version of the famous Popeye's Spicy Chicken sandwiches that are perfect for serving a crowd! These mini sandwiches are spicy, smoky and the chicken is super juicy with the crispiest crunch. And that pickle just adds the perfect tang to balance out the creamy spicy mayo.
GET RECIPE
Hot Lemon Pepper Chicken Skewers
Hot lemon pepper chicken skewers. Hot lemon pepper is an Atlanta staple chicken wing flavor. We are using this delicious tangy, spicy and zesty homemade sauce on air fryer chicken tenders that are so juicy they just fall apart.
GET RECIPE
Air Fried Chicken Alfredo Calzones
Garlicky homemade alfredo sauce oozes out of these crisp, buttery and pillow-soft air fryer calzones.
GET RECIPE
Elote Queso
Chip-dippers unite for this ultimate football food idea! This elote queso is creamy, cheesy, full of delicious pops of sweet corn, juicy lime, and a kick of tangy hot sauce. This street corn elote queso has become a staple in our home for Taco Tuesdays, game day food, Super Bowl parties, Cinco de Mayo, etc.
GET RECIPE
McDonald's Spicy Chicken Nuggets
Battered up in a crispy tempura batter and seasoned to the high heavens. These nuggets are incredibly juicy and bursting with so much spicy flavor it will make you weep (in a good way!). Then you dunk them in this homemade Mighty Hot Sauce – wowza! It's fruity, spicy, creamy and utterly addictive.
GET RECIPE
Baked Potato Slices
These baked potato slices are topped with melted cheese, crispy bacon, Italian seasoning, and served with sour cream for dipping! Crispy on the outside, warm and soft on the inside!
GET RECIPE
Slow Cooker Little Smokies
This easy and addictive little smokies recipe is made even simpler thanks to the Crockpot and is perfect for game days and parties.
GET RECIPE
Loaded Potato Skins
Everyone, including the pickiest eater, absolutely loves these potatoes. Who doesn't love melted cheddar cheese and crispy, crumbled bacon? They're so easy to make. Serve them as an appetizer for a party or as a side dish. They're excellent for Super Bowl Sunday too!
GET RECIPE
Turkey & Gouda Rolls
Turkey gouda party rolls with honey mustard glaze will be a massive hit at your football party! Quick and easy with a simple make-ahead option. Perfect for parties, game day, lunch, and using up leftover turkey, too.
GET RECIPE