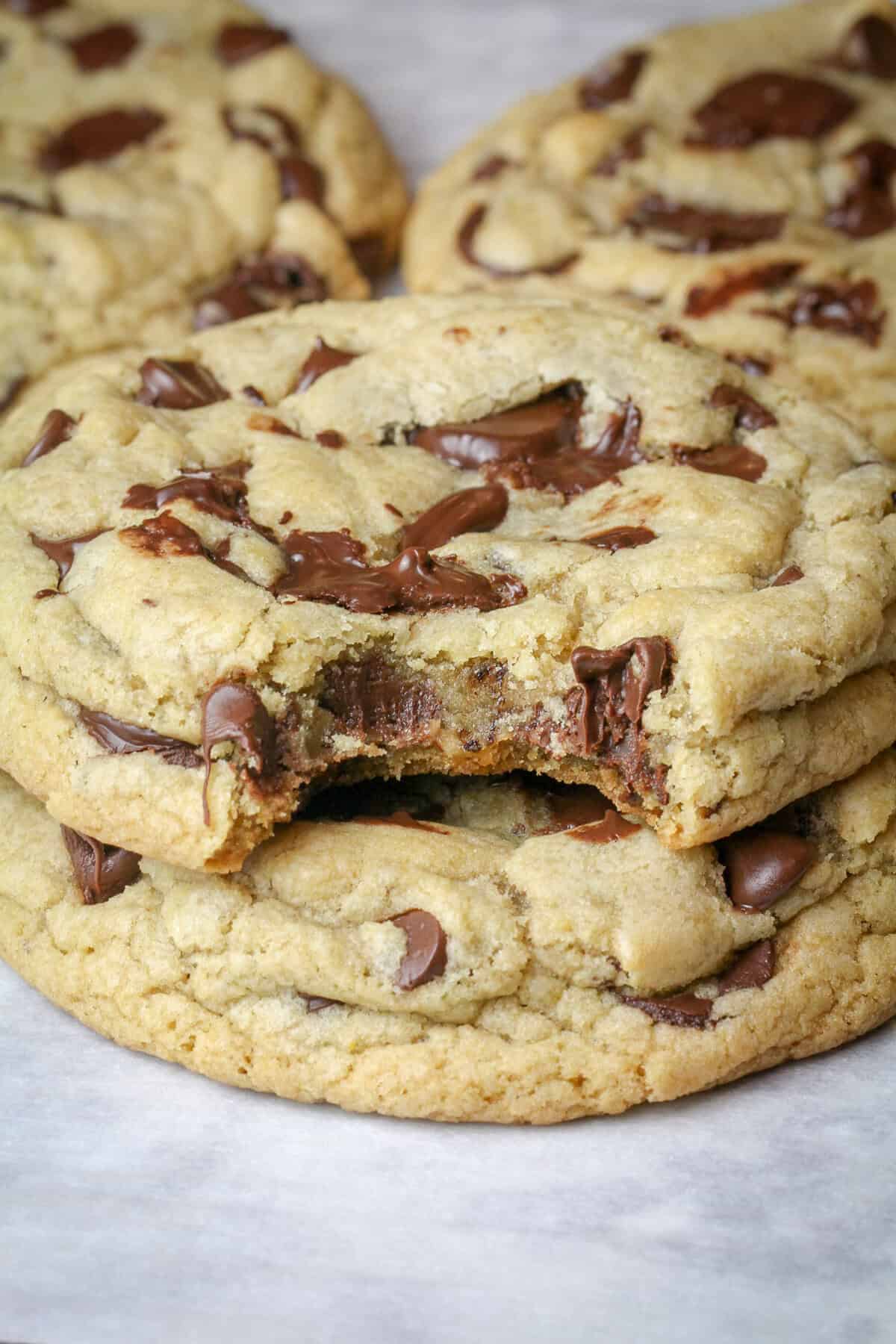 Chocolate chip recipes are a dime a dozen. You get inundated with options online and in cookbooks and since there are several variations, it's hard to know which one will be the best cookie for you. Looking for a simpler way to still have a perfectly delicious cookie while avoiding having to brown my butter first, I made some alterations to my go-to recipe and created what, to me, is the absolute perfect and EASY chocolate chip cookie. Is this Ultimate Chewy Chocolate Chip cookie for you? Lets see. These cookies are…
Extremely chewy and super thick!
Large bakery-style sized cookies
Perfectly gooey, slightly under-baked centers.
Soft and tender, even better the next day
Super buttery with flecks of finishing salt
Variety of chocolate chunks and chips with varying richness.
No refrigeration needed. You can pull the recipe together in 10 minutes. Freezing the cookie balls before baking is recommended but not at all necessary.