Can I just start by saying this keto friendly, high protein chocolate mug cake is only 200 calories?
I've been on a quest to find a complete replica of a brownie-like cake that could satisfy my instant gratification while not ruining all the hard work I've put into eating cleaner and working hard at the gym.  Not a black bean brownie, nor fake sugar that leaves a gross aftertaste in your mouth. The past few years I've tried "healthy" sweets and yes, it can be good when you're totally desperate, but I wanted better.
I was yearning for a true dessert that tasted like, well… dessert! There are really good keto recipes out there that are really good, but they are also high in fat and calories. Since I am not doing keto, I really don't want the extra numbers in my dessert. So I am super excited to share this recipe with you today that can give us the best of both worlds.
Oh, and I forgot to mention this dessert is vegan, gluten-free, dairy-free, low carb/sugar, low fat and high protein!
200 CAL  •  6g FAT  •  11g CARBS   •  4g SUGAR  •   15g PROTEIN
I will never give up sweets. That's a fact I've come to terms with. I also won't give up incredibly delicious food. But, I need to be in better shape. I want to be my best self physically, spiritually and emotionally.
So, I have committed to myself that I would become sincerely healthy. Which is something that surprisingly doesn't take much effort. No crazy rules to follow nor do I count calories because I want this to be a permanent way of life. I just try to only eat when I'm really hungry (not bored), drink tons of water, eat carbs in moderation and try to make them the *good* kind,  I eat at home 90% of the time so that I know exactly what is in my food. Also, I  try to stay away from icky ingredients and processed foods.
When you make these type of choices, you really don't have to count calories because you are putting fuel into your body (aka the food your body burns and doesn't store and turn into fat) instead of junk.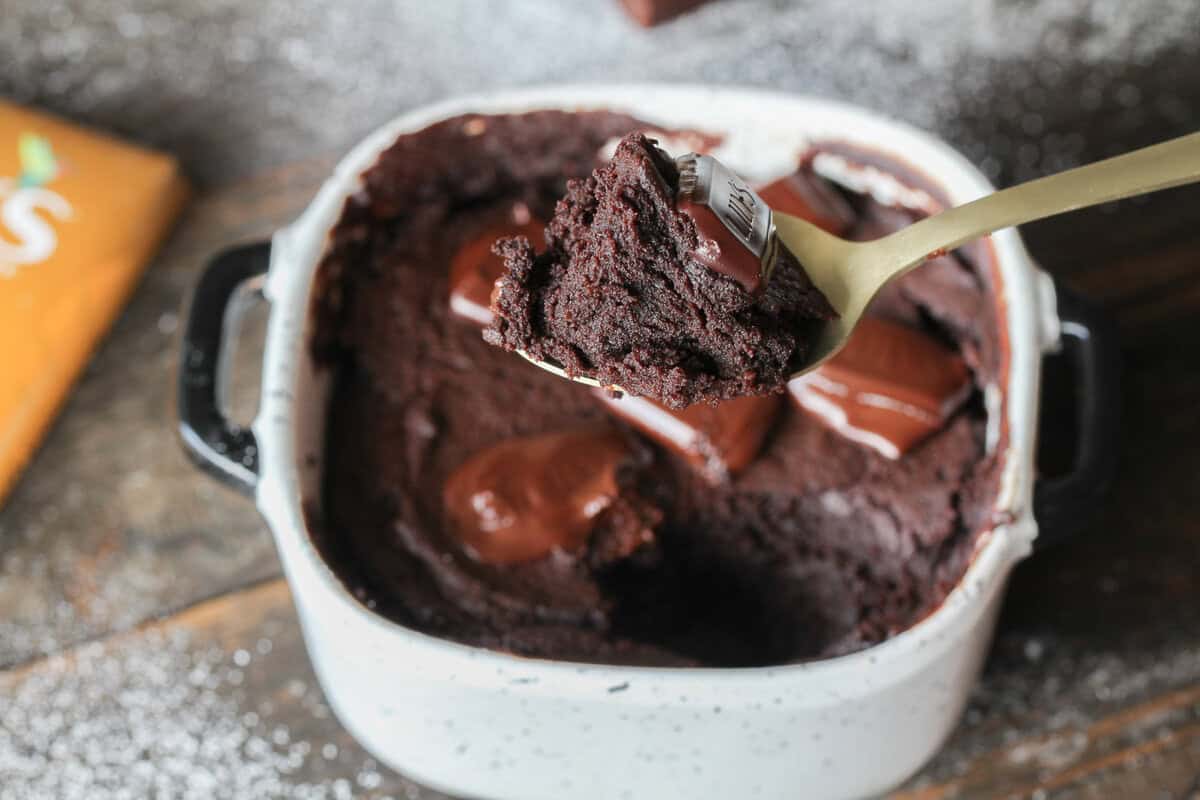 I also made a commitment to not weight myself often. I've been doing all of this since the first week of July and I've only gotten on the scale twice. I decided that I didn't need to check my weight frequently if I was making the right eating choices and being active (gym 3-5 days a week). In the past I would weigh myself all the time while dieting to get the gratification and validation that my hard work was paying off.
However, when I would weigh myself and see the same number with zero change after all that hard work (or worse, the scale would be higher than the day/week before) I'd freak out and feel so discouraged. I don't need to know daily or even weekly how much I weigh because I shouldn't use the scale as my "pat on the back" for a job well done. I have to just accept that I have to make the right decisions everyday most days, for the rest of my life and trust that the healthier body will follow!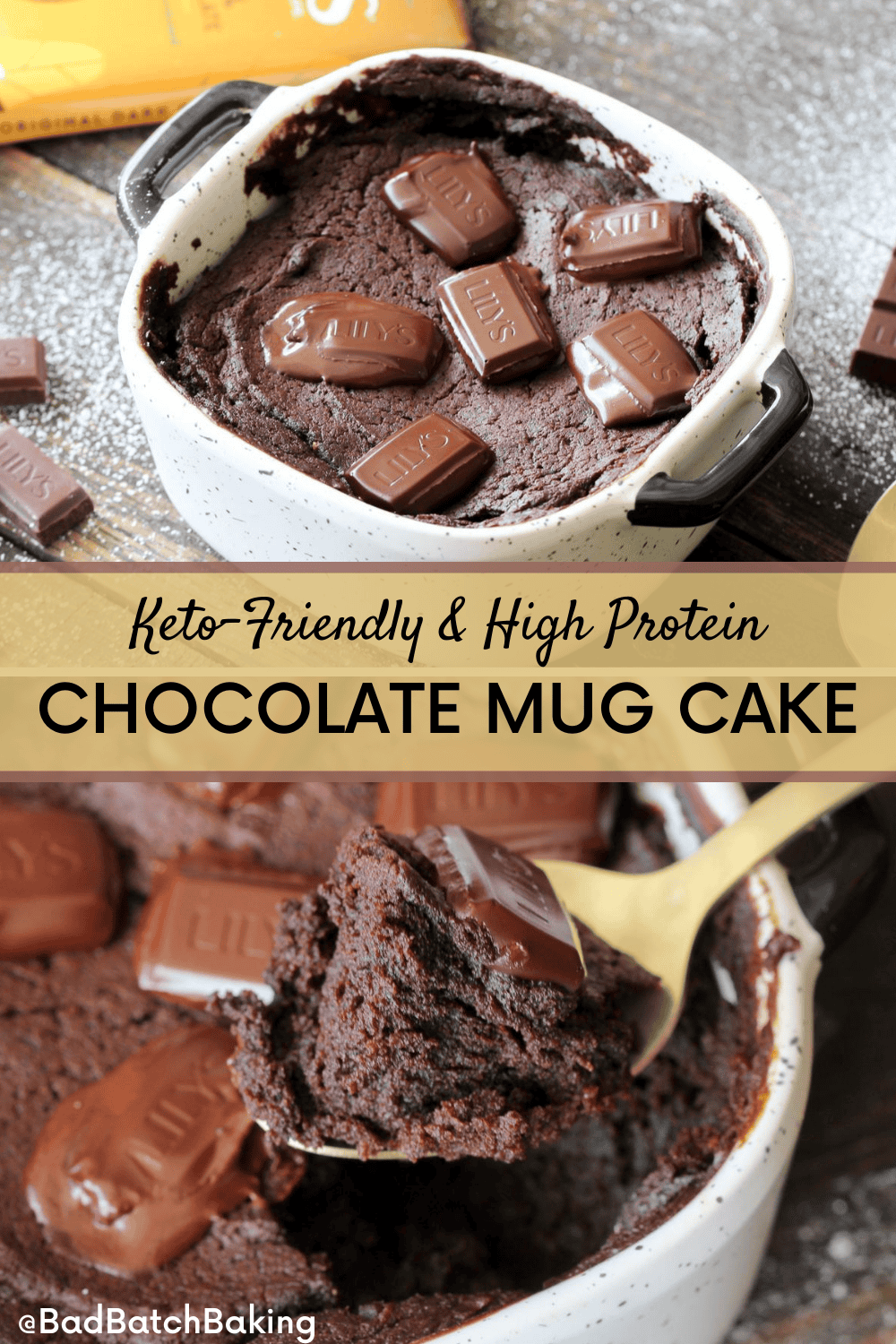 Now, let's talk about the two magic ingredients that contribute to this tasting like an authentic dessert and not a diet dish. I really recommend these two ingredients in order to get this keto friendly high protein chocolate mug cake to be a complete success.  I can't vouch for other brands of protein as they all vary in flavor and texture. Also, this is NOT a sponsored post, I am just an authentic fan of these products.
Swerve Granular Sugar Replacement – Erythritol based sweetener that truly reigns supreme when it comes to alternative sweeteners. It's a 1:1 ration for granulated sugar which makes it very easy to bake with.
PB2 Performance Peanut Protein – the best tasting vegan protein I have ever had and I think I have gone through all of the mainstream plant proteins on the market. Noosh also makes an amazing Almond Protein that I love as well.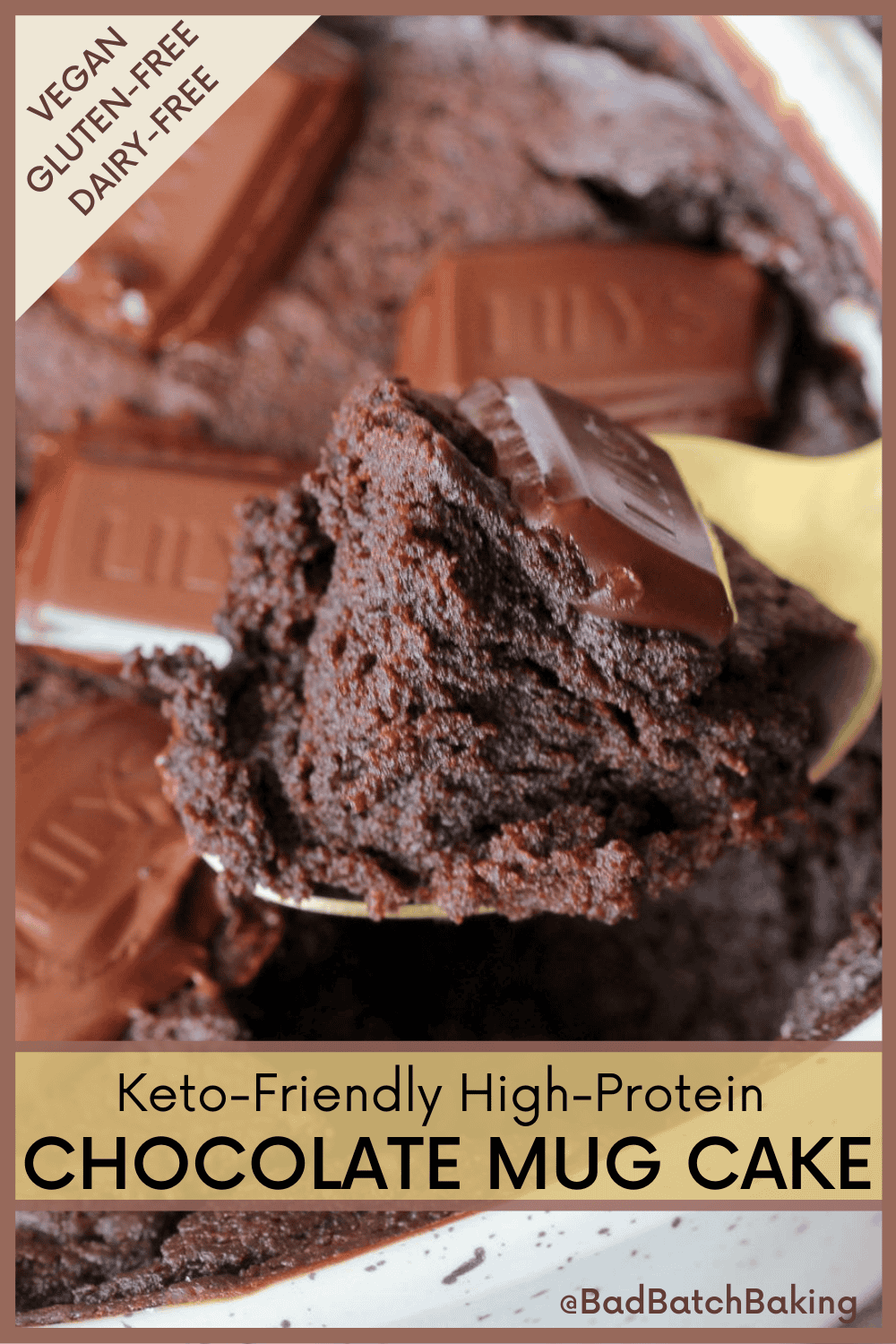 I hope that you enjoy this recipe as much as I enjoyed creating it! I would love to hear your feedback below. Make sure to tag me in on IG if you make this recipe @BadBatchBaking #BadBatchBaking or post your photos on Pinterest.
In the mood for more decadent desserts? Check out my Irish Cream Fudge Pie, Dairy Queen Peanut Buster Parfait,  or my Brownie Stuffed Chocolate Chip Cookies.
Print
High Protein Keto Friendly Chocolate Mug Cake
---
Description
Dark chocolate decadence without the compromise in flavor. This ultra moist cake is low sugar, low-carb, high-protein, vegan and gluten-free. Pair with a  healthier ice cream for the ultimate guilt-free dessert.
---
1/4 cup

chocolate protein powder (I used PB2 Performance Peanut Protein)

2 tablespoons

unsweetened cocoa powder

2 tablespoons

Swerve Sweetener (or other alternate sweetener)

1/4 teaspoon

baking powder
pinch of salt

2 tablespoons

of unsweetened applesauce (or coconut oil)

1/4 cup

almond milk or milk of choice
1/4 teaspoon vanilla extract


Optional Add-ins



Lily's Stevia Sweetened Dark Chocolate (or any variety)

Natural Peanut Butter
Nuts
Sprinkles
Bananas
Peppermint extract (1/4 tsp)
---
Instructions
In a microwave safe mug or small bowl add all of the dry ingredients and stir together with a fork to evenly distribute.
Add the milk, applesauce and vanilla extract and mix well to combine, until the batter is smooth and no longer clumpy. Be careful not to over-mix otherwise it can result in a tougher cake.
Add any toppings into the batter at this point or skip to microwaving
Microwave for 1 minute 30 seconds, or until the top of the cake appears fully cooked and is dry to the touch. Add 15 seconds increments if the top of the cake is damp.
Notes
I haven't tested this recipe with all types of protein powders and highly recommend the PB2 version. I found this at my local Kroger store in the protein aisle.
Nutrition
Serving Size:

1 mug cake

Calories:

200

Sugar:

6

Fat:

6.5

Carbohydrates:

11

Protein:

15