Soft serve ice cream is super easy to make at home with this shortcut! The DQ Peanut Buster Parfait is the ultimate combination of salty and sweet using just three simple ingredients. Hot fudge chocolate layers and freshly shelled roasted peanuts are nestled in between creamy ice cream.
It seems like everyone I know has a childhood connection to Dairy Queen. My memory is going to the Dairy Queen in Oregon City on top of the "big hill" when my mom would take us to the Oregon City swimming pool. Her favorite was the Peanut Buster Parfait. I was all about the cherry dipped cones (or dilly bars) and in my later years, a blizzard with extra mix-ins, duh! Those are always the best.
I actually never understood the Peanut Buster Parfait until the time I tried my mom's. This dessert is such a surprise! If you haven't tried it, I guarantee it will be way more delish than you would ever imagine and it's so incredibly satisfying, regardless of the simplicity. Something about the saltiness of the peanuts and the warmth of the fudge – it is literally perfect!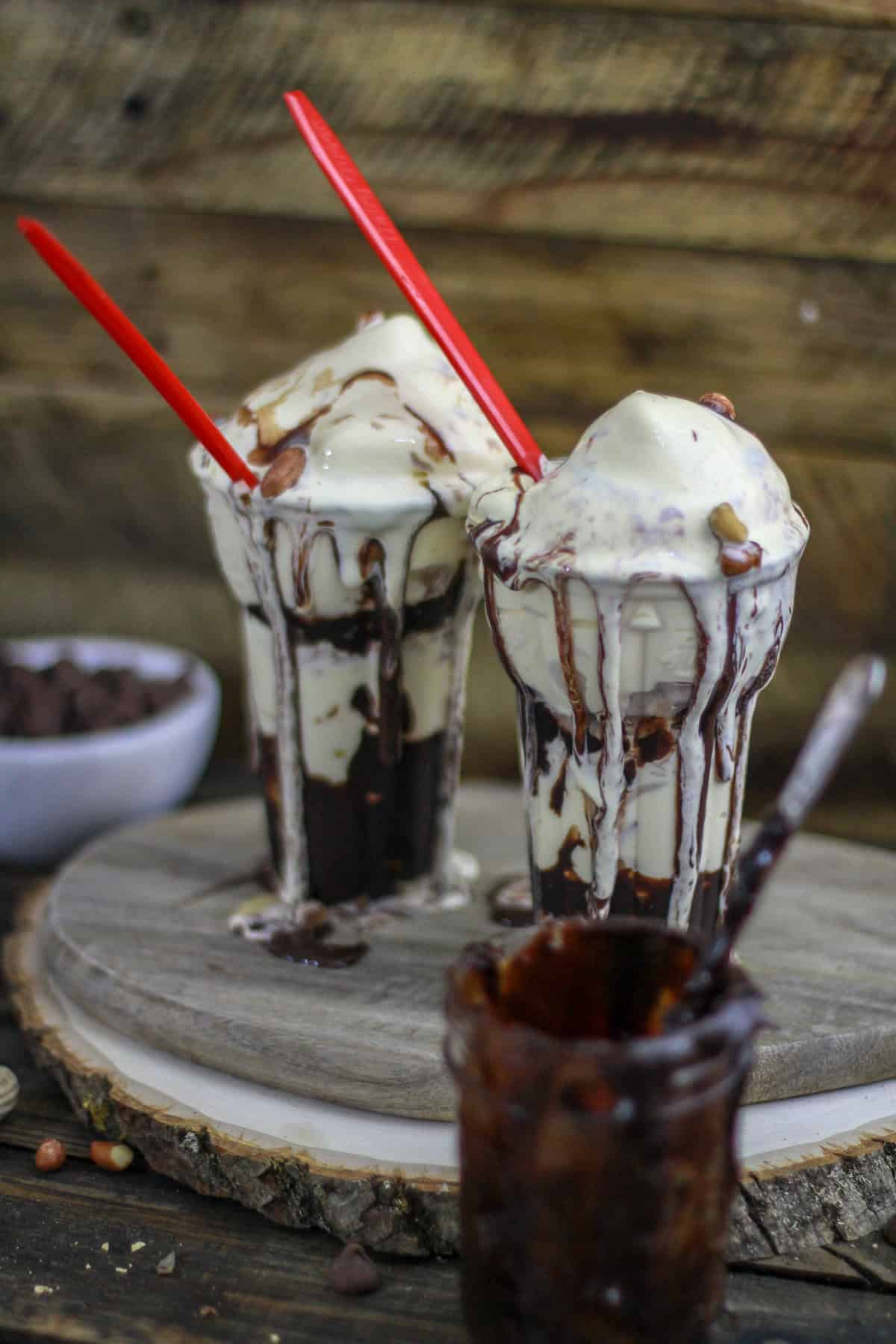 I haven't been to Dairy Queen in many years. I am sad to say, most of the DQ's that I have been to do not have very good cleanliness standards and I sorta crossed this place off my list. So sad because they literally create miracle flavors in this place. Step your game up Dairy Queen, the people need you!! 🙂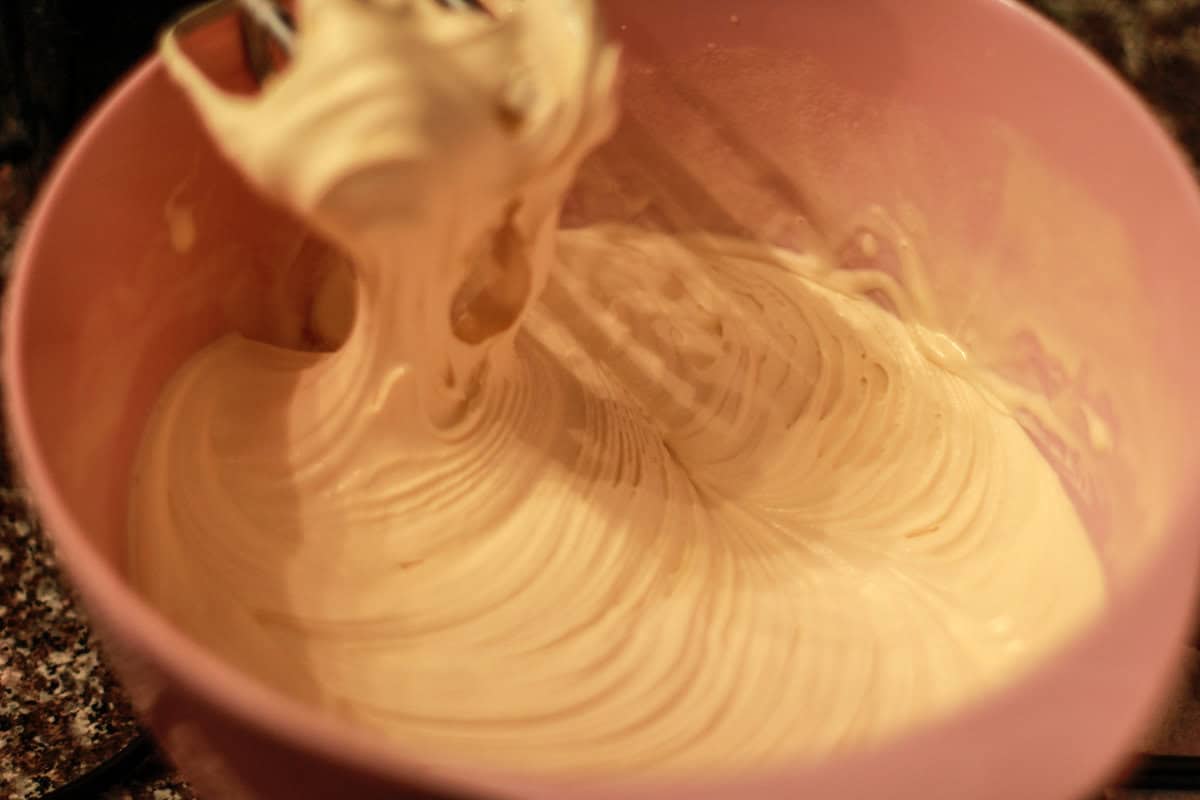 If you are looking for an easy way to make soft serve ice cream, the easiest hack I have found is to simply leave it out to soften for 10-15 minutes and then using a hand mixer, blend the ice cream until it reaches that perfect soft-serve texture. This shadowy picture above is attempting to show you the desired result (but my kitchen lighting is struggs to func).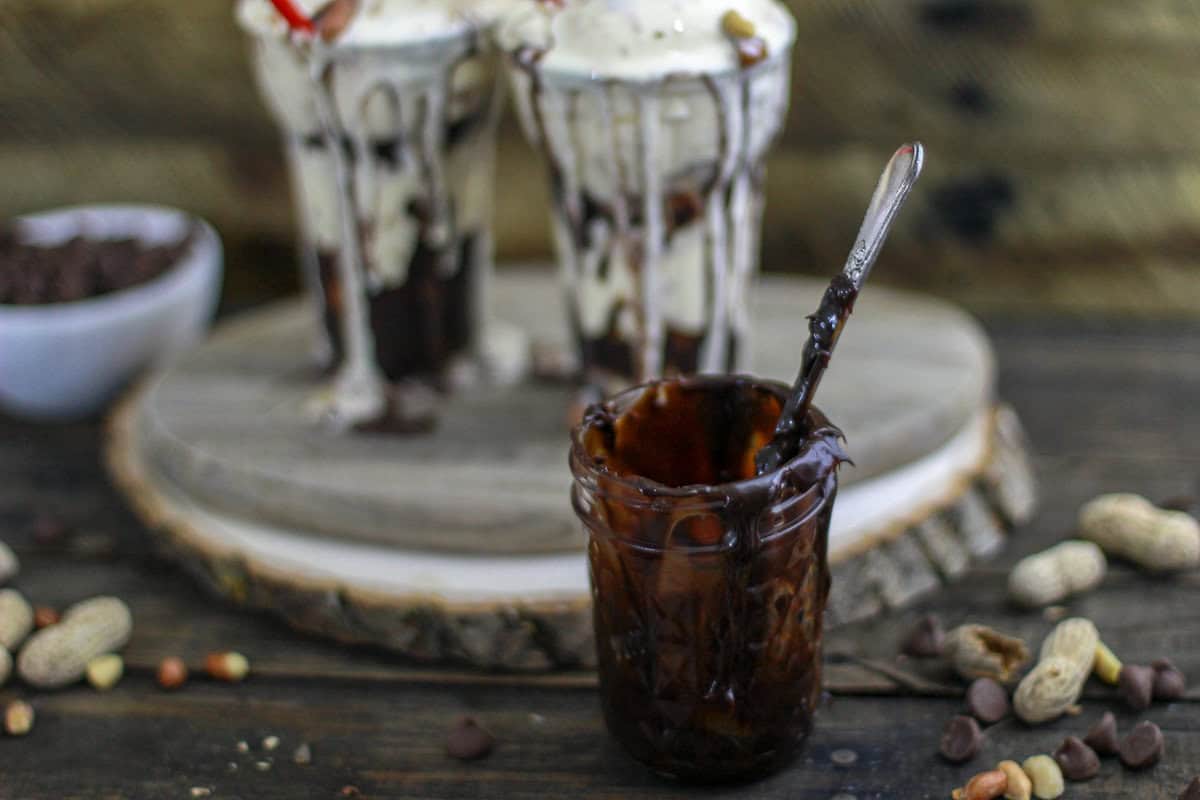 Do you have any special memories of Dairy Queen from your childhood? Share them in the comments below.
Dairy Queen Peanut Buster Parfait Copycat Recipe
Print recipe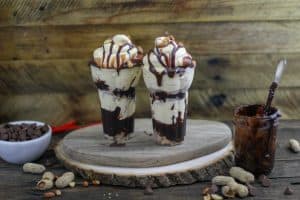 Ingredients
1 quart homemade vanilla ice cream (Blue Bell or Haagen Dazs if using store-bought)
1 cup hot fudge sauce
2 cups Jumbo roasted in-shell salted peanuts
Directions
Remove ice cream from freezer and left soften for 10-15 minutes. Crack open the jumbo peanuts to remove the nuts from the inside and put into a small bowl (the flavor is better when you crack them plus you get the redskin just like DQ). Set aside.
In a large bowl, empty the ice cream from container. Blend until smooth using a mixer/hand mixer until you reach the texture of soft serve. Put the mixing bowl full of ice cream back into freezer while you prep the glasses and heat the fudge.
Place a few spoonfuls of hot fudge into the bottom of each ice cream glass, top with a few peanuts. Using a piping bag with a large tip, pipe ice cream into each glass a few inches high.

Add another layer of hot fudge and peanuts, then more ice cream. Repeating again. Swirl the ice cream on top as you finish filling the glass. Drizzle with hot fudge and sprinkle with more peanuts. Serve immediately!