This! This! This! I feel like these should be called LIFE CHANGING MUFFINS because they have seriously given me a reason to live. I am still questioning if and how these can be guilt-free because they taste like freakin rainbows and unicorns had a baby. Have I been eating healthy too long and now everything sweet taste amazing? I don't want to oversell how incredible these are. But try them for yourself and let me know! They are super chocolatey, ridiculously moist and have that fresh essence from the mashed bananas in the batter. What more could you ask for?
I have researched tons of low sugar/low carb food and sweets that are approved for my current diet. I am not doing any diet trend but rather, high protein, lots of veggies and limiting the sugars and carbs. So far, lots of success. I've been going strong for two months now.
Each week I research tons of recipes trying to see what I can make that will keep me interested in eating healthy and make sure my diet becomes a sustainable way of life. But often times these recipes call for ingredients that are icky, or you end up making foods that don't give you the satisfaction you are so used to getting when you eat "bad for you" foods.
One thing I should mention is that I don't like using any chemical sweeteners in my recipes. So I don't buy or recommend sugar-free anything, no aspartame, sucralose, etc. I prefer sugar substitutes that derive from natural sources like Stevia. But I discovered something even more incredible, Xylitol. This hasn't become super popular yet, I assume because it is not commercially available in grocery stores. I had to order mine on amazon. I did a bunch of research first, feel free to read about it here. I feel that I owe my life to the people that invented this sugar replacement that tastes EXACTLY like sugar with absolutely zero weird aftertaste!
If you are interested in watching your carbs and sugar intake, I'd recommend you invest in a few products first. You will need these in order to make this muffin recipe.
Bob's Red Mill Low Carb Baking Mix
You'll thank me later.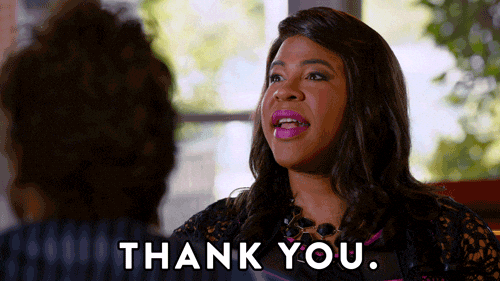 Cocoa Banana Guilt-Free Dessert Muffin
Print recipe
| | |
| --- | --- |
| Serves | 12 |
| Prep time | 10 minutes |
| Cook time | 15 minutes |
| Total time | 25 minutes |
| Meal type | Breakfast, Dessert, Snack |
Ingredients
1 3/4 cup Low Carb Baking Mix (Bob's Red Mill)
1/3 cup Xylitol sugar crystals
1/3 cup Dark cocoa powder (Hershey's Special Dark)
1 1/2 teaspoon Baking powder
1/2 teaspoon Baking soda
1/4 teaspoon Salt
2 Bananas (overly ripe)
1 cup Nonfat plain Greek yogurt
2 Eggs
1 tablespoon Stevia nectar
4 tablespoons Natural peanut butter
2 tablespoons Mini chocolate chips for topping (or any other topping)
Directions
Preheat oven to 350 degrees.

Place bananas in a mixing bowl and mash them until smooth. Add the Greek yogurt, eggs, extracts and Stevia nectar.
In a separate small bowl, combine all of the dry ingredients and whisk together to combine.
Pour the dry ingredients into the wet mixture and mix until combined
In a prepared muffin tin lined with cupcake liners, divide the batter among the 12-muffin tin, filling each about 2/3 full. Sprinkle the top of each muffin with a pinch of mini chocolate chips.
Bake for 12-15 minutes, until an inserted toothpick comes out clean from the center of the cake. Let them cool on a cooling rack for 15 minutes before eating. Store in the fridge for maximum freshness.
Option: Warm the muffin in the microwave for 15 seconds, then spread a teaspoon of peanut butter on top (additional 31 calories, 2.5 fat grams, 0.5 carbs, 0.5 sugar)
Note
Nutrition Facts:
88 Calories | 1.5 Fat | 14 Carbs | 4 Sugar | 3.5 Protein