Very excited about this holiday gift basket we put together for the 2019 holiday! With our renovation underway this winter, there is no way we can do a bunch of gifts for our family and friends. Plus, we say every year that we need to take some of the pressure off the holidays and make it more about quality time and not running around to stores.
This year, my husband and I decided that we were going to make cute gift baskets for each family and our groups of friends. The theme we decided on this year was "cocoa & cookies".  There is nothing more fun than baking cookies (using an easy but delish cookie mix), and making hot cocoa with ALL the fixins'.  It seemed perfect for a cozy family movie night – which we will be having tons of since we are flat broke this season haha.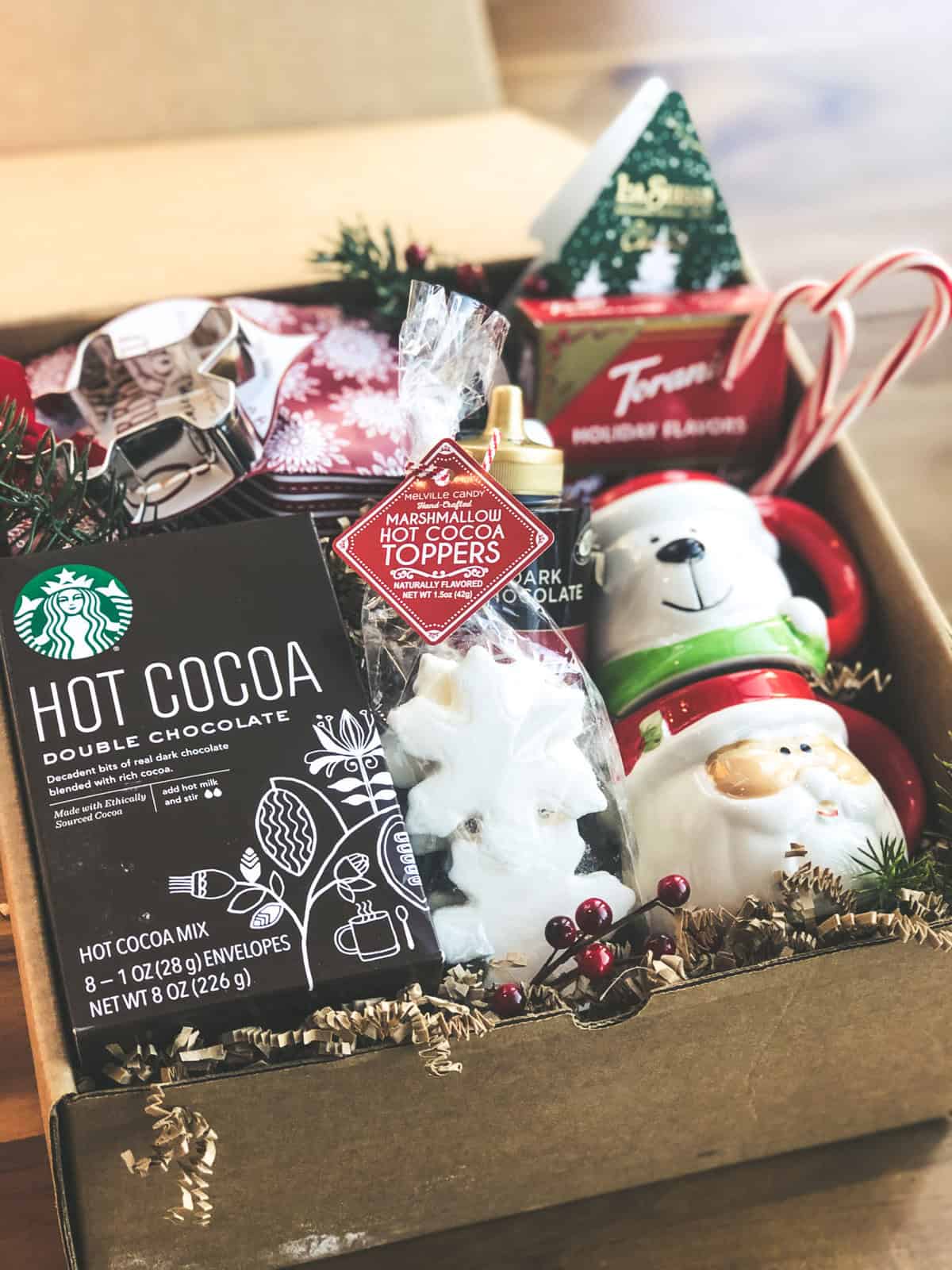 Here is the list of goods we included:
Two holiday mugs
Starbucks double chocolate hot cocoa mix (8 portions)
Marshmallow snowflake hot cocoa toppers
Torani dark chocolate Puremade sauce
Sparkly gingerbread cookie mix (Pelican Bay brand)
Gingerbread cookie cutter
La Suissa chocolates
Advent calendar
Torani syrup holiday flavor trio  sampler (peppermint, toasted marshmallow, pumpkin pie)
Candy canes
Holiday sprinkles – two varieties
Lindt Lindor Chocolate truffles, variety flavor (10 pieces) – I filled the mugs with these but you can't see it in the photos!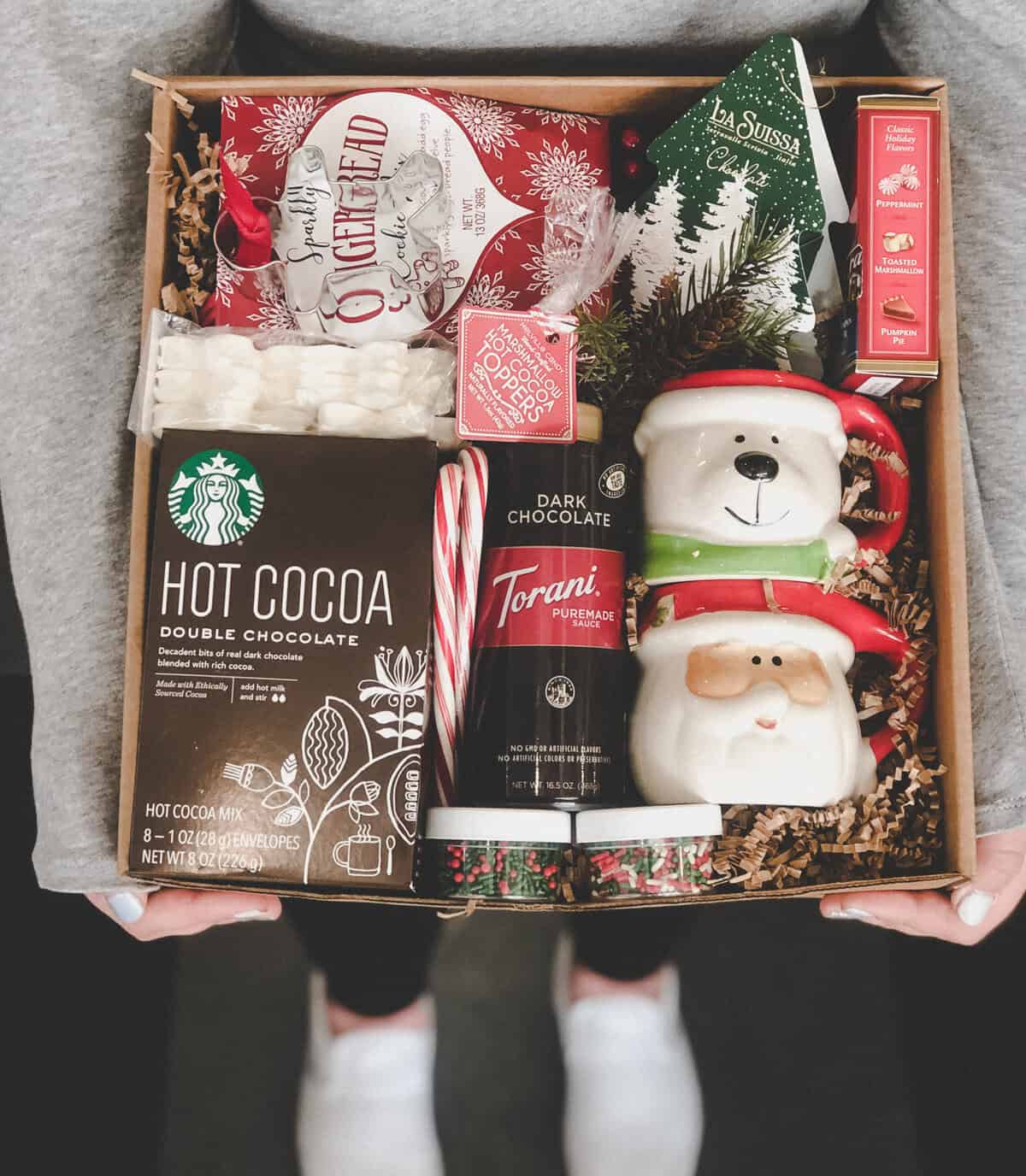 For the box, it took me F-O-R-E-V-E-R to find the perfect box that fit all this stuff. Like to the point where I wanted to abandon the idea all together. But, I stuck with it and finally found the  perfect box through ULine, it's their 12x12x6 and you can find it here.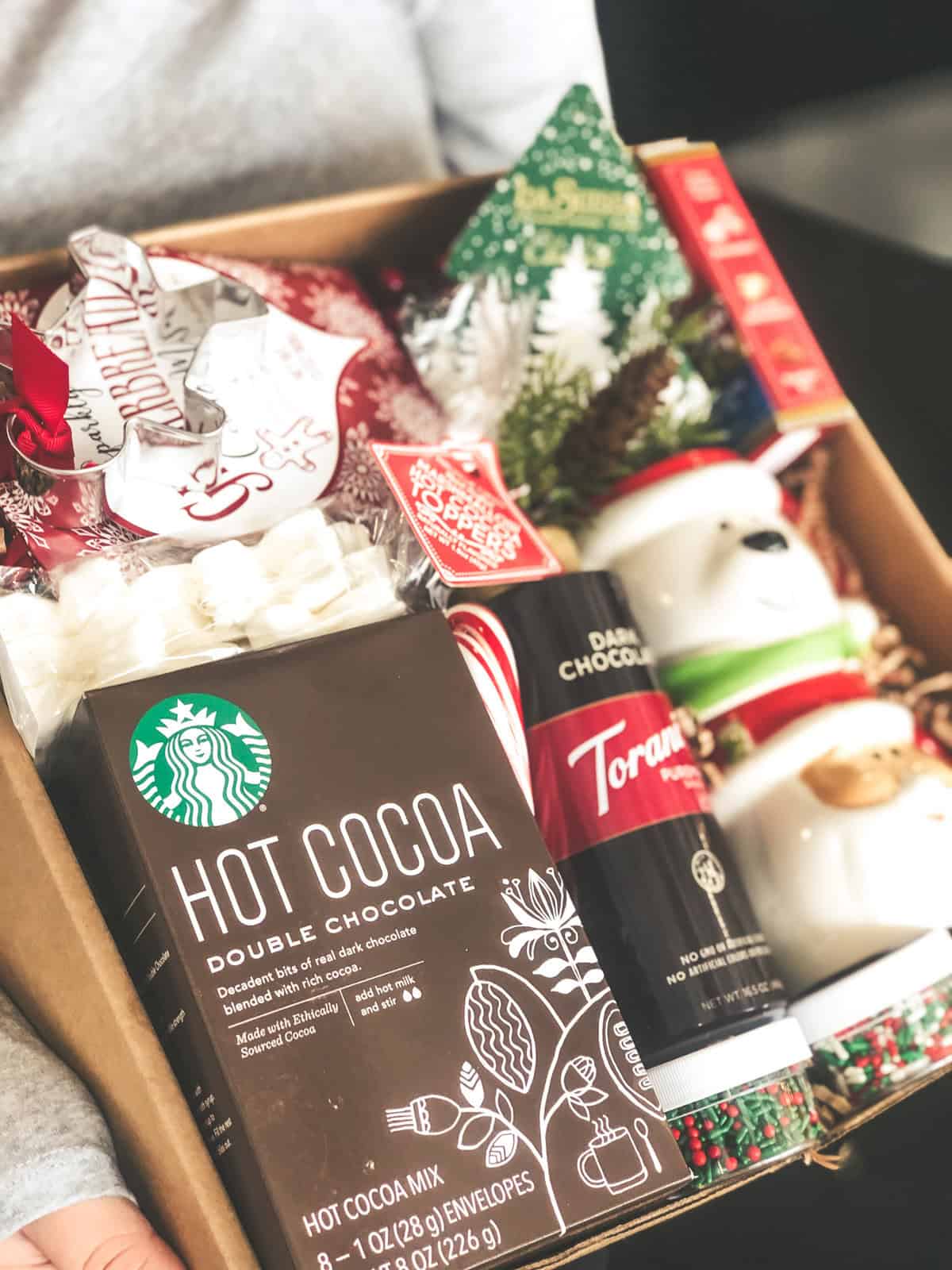 Hope you enjoyed and this gives you some inspiration for the holiday season!! 🙂