Looking for a recipe that pairs well with Lime Margs? I thought so. Me too, lately!  I am so excited to share this recipe with you today. Crisp, cool veggies with warm cilantro farro, black beans, lime chicken and lots and lots of southwest flavors.
This isn't the first time I've attempted to remake a recipe from California Pizza Kitchen. About a year ago I made the CPK Inspired Buffalo Cauliflower Bites . It's funny because I actually don't dine at CPK too often, but I give them a lot of credit for having some pretty innovative food items. They stay ahead of the curve with health trends (zoodles, cauliflower crust, etc.) and it's impressive considering they are a chain restaurant.
The California Pizza Kitchen Sante Fe bowl is one of their three Power Bowls. They are all relatively low in calories and consist of fresh and wholesome ingredients. This is usually my go-to when dining there (well, for the days that I am strong enough to dodge my never-ending desire for pasta and pizza :)). BTW – this post is definitely not sponsored, I am just kind of in love with this bowl and it's super easy for make-ahead meals. Plus, look how pretty those vibrant colors are… Totes worth ranting about.
Now, promise me you won't skip out on the Homemade Poblano Ranch recipe and go for the convenient bottle sitting in your fridge shelf. This is a dang good recipe, good enough to keep in your back pocket at all times. As someone who consumes about a pint of ranch varieties every month, I'd take my word for it – it's killer! You can even add some jalapeños to it, if you like a little more shamwow! If you have any potato/tortilla chips laying around, I wouldn't judge you at all for allowing them to go for a quick dip!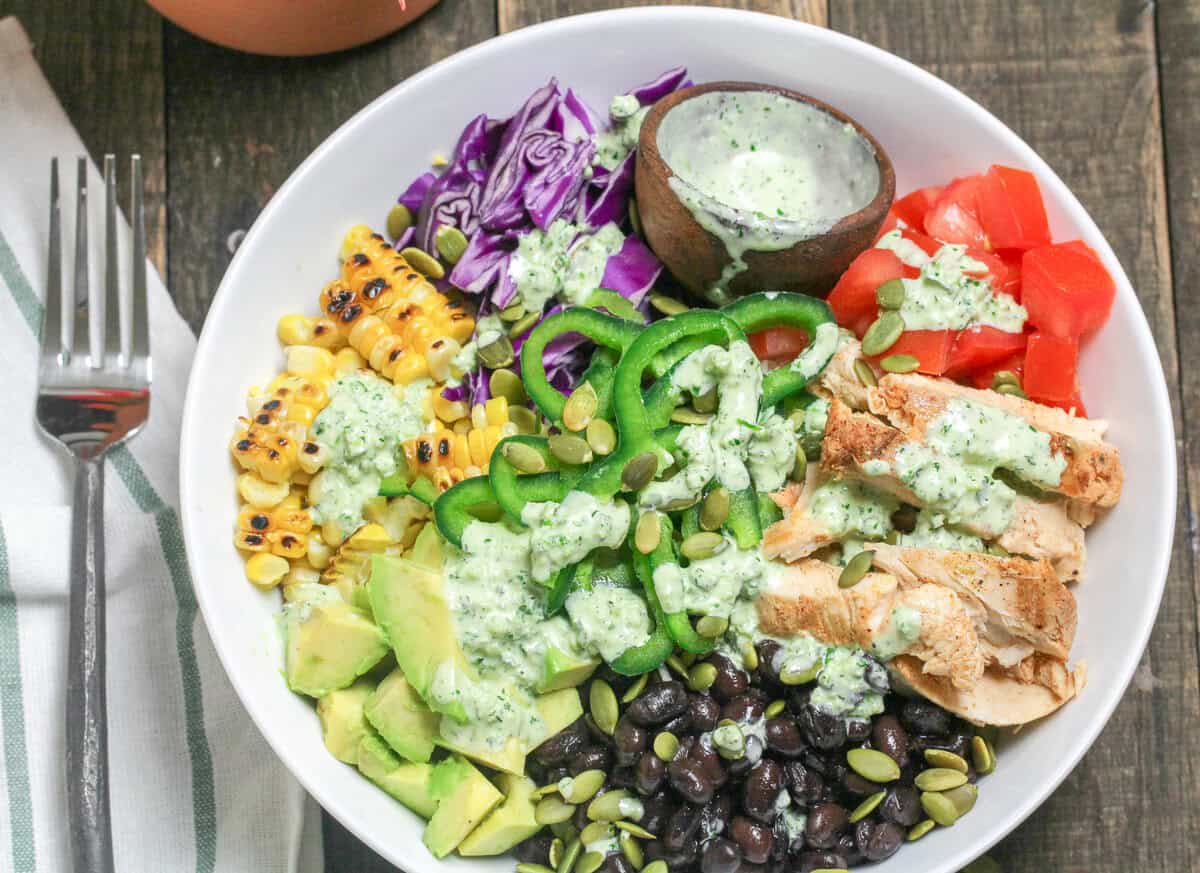 I hope you enjoy this recipe as much as I do! Lemme know whatcha think by sharing in the comments below or tagging me on IG #BadBatchBaking @BadBatchBaking!