I am very excited to be creating a copycat recipe of my favorite Tropical Smoothie menu item, the Chia Banana Boost Smoothie.
I don't know about you, but protein-packed smoothies are an absolute necessity if I want to start my day off right. I'm not really a breakfast person and I'm usually rushing around because I love milking every minute of my sleep (giving myself "just enough" time to get ready). So preparing a balanced breakfast for myself would be hilariously far-fetched. I'm pretty sure that families sitting around a table eating breakfast before heading off to work, sadly only happens in the movies in 2019. But I would also die if I went to work without fueling my body at all. So throwing 6-8 items in a blender is my favorite solution. Then I keep my large smoothie in a insulated stainless steel bottle and drink it throughout my morning, sometimes through lunch.
One of my new favorite smoothies at Tropical Smoothie is their Chia Banana Boost (or Chia Banana Max if you are adding protein). It calls for roasted bananas. This may seem like an ironic ingredient considering that I make my smoothies in a hurry, but I make a bunch of roasted bananas when I have free time in the evenings or weekends, let them cool and then freeze them.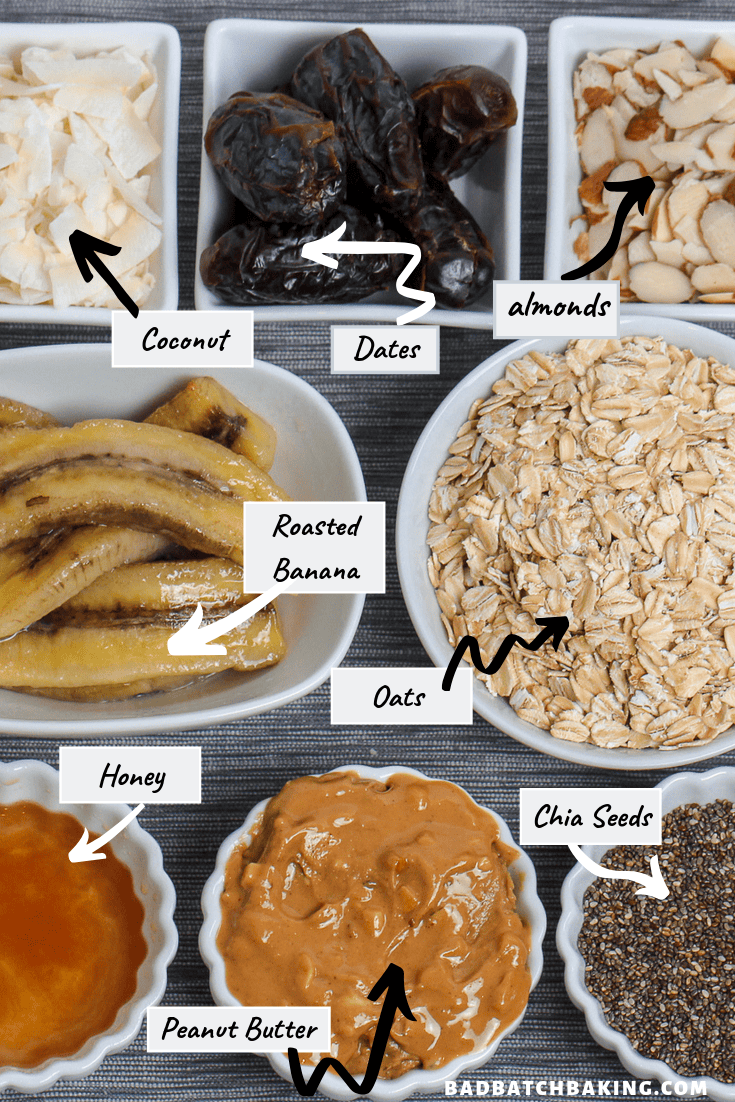 This smoothie is all about the superfoods!
Packed with superfoods, this smoothie has the following amazingly beneficial ingredients:
Chia Seeds: offer plant-based omega-3 fatty acids along with a boost of fiber.
Coconut:

They are especially high in manganese, which is essential for bone health and the metabolism of carbohydrates, proteins, and cholesterol. They're also rich in copper and iron, which help form red blood cells, as well as selenium, an important antioxidant that protects your cells

Natural Peanut Butter: rich in healthy fats and fiber and may contribute to lowering cholesterol. Just be sure to steer clear of those with added sweeteners and opt for those that are 100% ground nuts.
Bananas: because they're loaded with several kinds of good-for-you nutrients, Healthline says that bananas may help you flight cancer, asthma, high blood pressure, diabetes, and heart disease.
Dates: in addition to being a great source of fiber, dates provide various antioxidants that have a number of health benefits to offer, including a reduced risk of several diseases.
Almonds: are a natural source of 15 nutrients, including plant proteins and healthy fats. They are rich in vitamin E antioxidants, dietary fiber, riboflavin, phosphorus, magnesium, copper, protein, manganese and calcium. They also contain folate, iron, niacin, thiamine, zinc and potassium.
Oats: are a natural superfood because they are 100% whole grain with minimal processing, and contain vitamins, minerals and fibre. Oats are unique in that they are one of the richest sources of beta-glucan, a soluble fiber that can help lower cholesterol reabsorption.
Did you try this recipe?
Please let me know if you tried this recipe and be sure to tag me @BadBatchBaking on IG and use #badbatchbaking so I can share your photos on my story! I look forward to your feedback and comments below!
Looking for more copycat recipes? Check these out:
Kiwi Quencher Tropical Smoothie Copycat Recipe
McDonald's Chicken McGriddle Copycat Recipe
Chicken Alfredo Pizza Fritta Olive Garden Copycat Recipe
Nashville Hot Chicken Nuggets Cheesecake Factory Recipe
KFC Chicken Littles Copycat Recipe